Superior HVAC Services

in Fairfield, OH & Hamilton, OH 

Your Comfort Starts Here.
Fairfield-Hamilton Heating & Cooling is part of a network of superior HVAC contractors with a Five Star Rating backed by Google, Angie's List, and the Better Business Bureau. It's our mission to provide our customers with the absolute best in heating and cooling services using the highest quality products and the most advanced technology. We hold ourselves to the highest possible standards of customer experience and performance.
Superior HVAC Services in Trenton, OH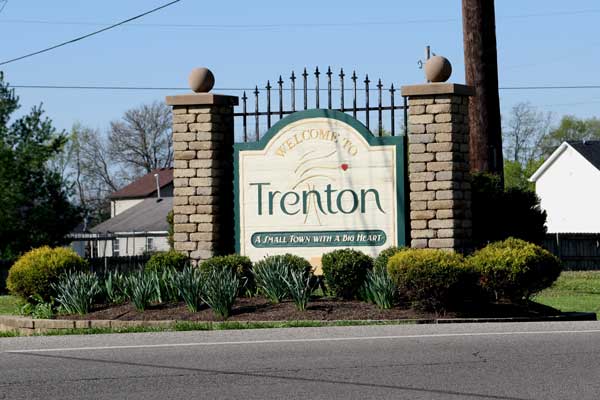 Looking for Heating, Cooling, or Indoor Air Quality Services in Trenton, Ohio? Fairfield-Hamilton Heating & Cooling services Trenton, OH (and surrounding communities) with a superior level of HVAC services and customer support that our competitors can't match. We strive to make sure each and every customer has a Five Star Experience ‒ each and every time, 100% Satisfaction Guaranteed!
Deriving its name from the capital city in the state of New Jersey, the City of Trenton, located in Ohio along the western bank of the Great Miami River, has a population of more than 13,000 residents. It is in the northeastern corner of Butler County, west of Middletown, in Wayne Township. It has a total land area of 4.56 square miles.
Originally platted under the name Bloomfield in 1815, Trenton's former name was in honor of Joseph Bloomfield, a former governor of New Jersey. It was realized in 1831, however, that another Bloomfield existed in Ohio with a post office under that name. This is presumed to be the reason why the name was changed from the former governor of that state to that state's capital.
At one time, Trenton was a stop on the Cincinnati, Hamilton, and Dayton Railway. Its demographics indicate the city had 4,160 households in 2010, with 3,258 families residing there. The city is served by Edgewood High School. Calvin G. Woodrey is serving as the current mayor.
Of the city's many historic locations, the historic Peter Schrock Jr. Farm earned a listing on the National Register of Historic Places in 1984.
Throughout the year in Trenton, residents are treated to "Movies in the Park," and "Drive-In Movies in the Park." They also have a Spring Celebration Easter Egg Hunt & Paradise.
Superior HVAC Services

in the Greater Cincinnati Area 




Superior HVAC Services
About Us 
Fairfield-Hamilton Heating & Cooling
We are among the fastest-growing and highest-rated HVAC contractors in the state, and we've achieved this by providing the most value, as quickly and efficiently as possible, at the lowest prices. We got this way because of loyal customers. Your satisfaction is what will make us or break us, that's why we put your satisfaction and comfort first. Our philosophy is to install, service, and maintenance the highest quality heating, cooling, and indoor air quality systems with the most extraordinary level of customer service at the most competitive price. We are fast, friendly, and affordable. For same day service on heating and cooling equipment or a quote on replacement equipment, give us a call. We are excited for you to experience Fairfield-Hamilton Heating & Cooling.
The Fairfield-Hamilton Heating & Cooling Experience 
At Fairfield-Hamilton Heating & Cooling, our mission is to make the experience one that you'll tell your friends and family about, and post about on Facebook. An experience you'll want to leave a review about, to tell others how well we treated you.
Regardless of whether it's a new system installation, a repair, or standard maintenance, your positive experience as a customer is our top priority. We are always striving to keep our standards high when it comes to the service we provide our customers. Because we value our community and treat our customers and employees like family, we are able to provide a superior level of HVAC service you won't find anywhere else.