Superior HVAC Services

in Fairfield, OH & Hamilton, OH 

Your Comfort Starts Here.
Fairfield-Hamilton Heating & Cooling is part of a network of superior HVAC contractors with a Five Star Rating backed by Google, Angie's List, and the Better Business Bureau. It's our mission to provide our customers with the absolute best in heating and cooling services using the highest quality products and the most advanced technology. We hold ourselves to the highest possible standards of customer experience and performance.
Superior HVAC Services in South Lebanon, OH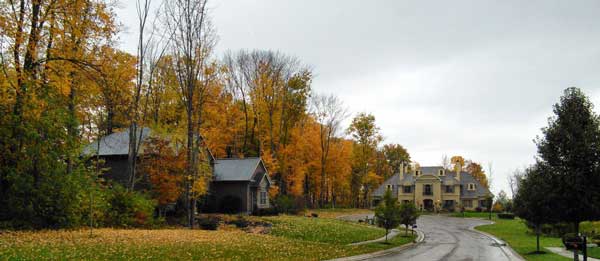 Looking for Heating, Cooling, or Indoor Air Quality Services in South Lebanon, Ohio? Fairfield-Hamilton Heating & Cooling services South Lebanon, OH (and surrounding communities) with a superior level of HVAC services and customer support that our competitors can't match. We strive to make sure each and every customer has a Five Star Experience ‒ each and every time, 100% Satisfaction Guaranteed!
Established in 1795, the Village of South Lebanon has a population of more than 4,600 people in central Warren County. Originally called Deerfield, South Lebanon and is one of the oldest towns in Warren County. It has a history that is vibrant and rich.
Around the beginning of the 1800s, Deerfield had become one of the most important places along the Little Miami River above Columbia. The trail that ran from Columbia to Deerfield later became Columbia Road, and Deerfield became a stopping point for a lot of the early settlers from various parts of the county. Often, early settlers left their family members at Deerfield while they made improvements to the farms they were starting.
For many years, Gen. David Sutton was the best-known citizen of Deerfield, and he kept one of the earliest taverns in the town, in addition to housing elections. When Warren County was formed, he was appointed the first clerk of courts and he held that position for 12 years. At the start of the War of 1812, he raised a company and joined the military as a captain in the first army that was raised in Ohio. Soon he became a colonel and then for many years a general of the militia.
Ephraim Kibbey served in the Continental Army during the Revolutionary War. He was a surveyor and member of the Northwest Territory Legislature. From 1803 to 1804, he was a state representative for Ohio.
Years later, the town's name was changed to South Lebanon because it was close to the county seat, Lebanon. This took place when the railroad was being built through the area. Although there was still a post office in operation with the name Deerfield Village, in 1871 the post office changed its name to South Lebanon.
Today, South Lebanon is working to preserve its rich history while at the same time expanding and revitalizing the village to grow its economy south of the I-71 interchange.
Superior HVAC Services

in the Greater Cincinnati Area 




Superior HVAC Services
About Us 
Fairfield-Hamilton Heating & Cooling
We are among the fastest-growing and highest-rated HVAC contractors in the state, and we've achieved this by providing the most value, as quickly and efficiently as possible, at the lowest prices. We got this way because of loyal customers. Your satisfaction is what will make us or break us, that's why we put your satisfaction and comfort first. Our philosophy is to install, service, and maintenance the highest quality heating, cooling, and indoor air quality systems with the most extraordinary level of customer service at the most competitive price. We are fast, friendly, and affordable. For same day service on heating and cooling equipment or a quote on replacement equipment, give us a call. We are excited for you to experience Fairfield-Hamilton Heating & Cooling.
The Fairfield-Hamilton Heating & Cooling Experience 
At Fairfield-Hamilton Heating & Cooling, our mission is to make the experience one that you'll tell your friends and family about, and post about on Facebook. An experience you'll want to leave a review about, to tell others how well we treated you.
Regardless of whether it's a new system installation, a repair, or standard maintenance, your positive experience as a customer is our top priority. We are always striving to keep our standards high when it comes to the service we provide our customers. Because we value our community and treat our customers and employees like family, we are able to provide a superior level of HVAC service you won't find anywhere else.