Superior HVAC Services

in Fairfield, OH & Hamilton, OH 

Your Comfort Starts Here.
Fairfield-Hamilton Heating & Cooling is part of a network of superior HVAC contractors with a Five Star Rating backed by Google, Angie's List, and the Better Business Bureau. It's our mission to provide our customers with the absolute best in heating and cooling services using the highest quality products and the most advanced technology. We hold ourselves to the highest possible standards of customer experience and performance.
Superior HVAC Services in Fairfield, OH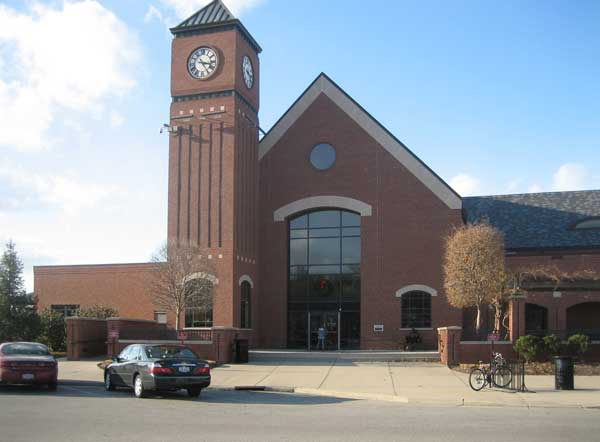 Looking for Heating, Cooling, or Indoor Air Quality services in Fairfield, Ohio? Fairfield-Hamilton Heating & Cooling services Fairfield, OH (and surrounding communities) with a superior level of HVAC services and customer support that our competitors can't match. We strive to make sure each and every customer has a Five Star Experience ‒ each and every time, 100% Satisfaction Guaranteed!
With a population of more than 42,500 people, the City of Fairfield is a suburban community in both Hamilton and Butler counties. Located about 25 miles north of Cincinnati, Fairfield is situated along the eastern banks of the Great Miami River. It was not incorporated until 1955, formed from land from Fairfield Township. However it included the hamlets of the former Symmes Corner (named after Celadon Symmes) along with parts of Stockton, Furmandale and Fair Play. The city school district in Fairfield is one of the largest in the state. It was the historic Judge John Cleves Symmes, who served as a colonel during the American Revolutionary War and then later as a New Jersey, who is credited for being one of the earliest founders of Fairfield. Originally, the area that is now Fairfield was part of Fairfield Township; it was one of 13 townships located in Butler County.
Fairfield's largest park, Harbin Park, sits on 230 acres with shelter rentals available in addition to a vast playground; they have a paved walking and biking trail, mountain bike trails, a soccer field, basketball courts and pickleball courts Each year, Fairfield is host to the Cincinnati Cyclocross, a cycling competition spread out over three days and three local communities. Each year on July 3, Harbin hosts Fairfield's Red White & Kaboom fireworks show to celebrate Independence Day.
On top of these vast amazing parks, Fairfield has a 250-seat theater in their Community Arts Center. Their art gallery has rotating exhibits, a community room people can rent for special events, and a senior center. Tourists are encouraged to visit their fully restored 1817 Elisha Morgan Mansion and the Village Green Amphitheater, which is home to the seasonal "Groovin' on the Green" Concert Series, in addition to their 4th Friday Concert Series and the Village's Green Farmers Market.
All this is in addition to the two municipal golf courses and an aquatic center the city operates.
Local Reviews
for Fairfield, OH
Fairfield-Hamilton Heating & Cooling
Rated
4.7
out of 5 stars based on
6
customer reviews
Powered by Nearby Now
---
Great service, awesome price!
Kathy

-

Fairfield

,

OH



Review of Fairfield-Hamilton Heating & Cooling
Shawn (sp?) was courteous and knowledgeable. Impressed with his service. Will definitely consider your company for future service.
---
Furnace Repair /Maintenance
Rick

-

Fairfield

,

OH



Review of Fairfield-Hamilton Heating & Cooling
Arrived quickly, polite, courteous, knowledgeable. Thank you Josh.
---
Happy I chose them!
Tracey

-

Fairfield

,

OH



Review of Fairfield-Hamilton Heating & Cooling
I found this company on a google search, which made me a little nervous, but it turned out to be a really good choice. The technician was confident without being cocky and a super nice guy. I felt like things were in good hands. My furnace was 20 yrs old and he recommended a new one, but didn't push at all. I really appreciated that. He explained what was wrong very thoroughly and gave me a precise estimate.
---
great service
Thomas

-

Fairfield

,

OH



Review of Fairfield-Hamilton Heating & Cooling
Your uniformed tech Hassan inspected and diagnosed my furnace and heat pump,he was thorough Knowledgeable and professional if we ever need HVAC work done again you will be my first call.
---
Great service!
Christy

-

Fairfield

,

OH



Review of Fairfield-Hamilton Heating & Cooling
Josh came out to diagnose the problem, and they will order the part on Monday! I will let you know more after the job is complete! But everything was explained to me so I understood exactly what I was dealing with along with pricing!
---
T
Beverly

-

Fairfield

,

OH



Review of Fairfield-Hamilton Heating & Cooling
My service techinician was very helpful and kind
---
Superior HVAC Services

in the Greater Cincinnati Area 




Superior HVAC Services
About Us 
Fairfield-Hamilton Heating & Cooling
We are among the fastest-growing and highest-rated HVAC contractors in the state, and we've achieved this by providing the most value, as quickly and efficiently as possible, at the lowest prices. We got this way because of loyal customers. Your satisfaction is what will make us or break us, that's why we put your satisfaction and comfort first. Our philosophy is to install, service, and maintenance the highest quality heating, cooling, and indoor air quality systems with the most extraordinary level of customer service at the most competitive price. We are fast, friendly, and affordable. For same day service on heating and cooling equipment or a quote on replacement equipment, give us a call. We are excited for you to experience Fairfield-Hamilton Heating & Cooling.
The Fairfield-Hamilton Heating & Cooling Experience 
At Fairfield-Hamilton Heating & Cooling, our mission is to make the experience one that you'll tell your friends and family about, and post about on Facebook. An experience you'll want to leave a review about, to tell others how well we treated you.
Regardless of whether it's a new system installation, a repair, or standard maintenance, your positive experience as a customer is our top priority. We are always striving to keep our standards high when it comes to the service we provide our customers. Because we value our community and treat our customers and employees like family, we are able to provide a superior level of HVAC service you won't find anywhere else.