Superior HVAC Services

in Fairfield, OH & Hamilton, OH 

Your Comfort Starts Here.
Fairfield-Hamilton Heating & Cooling is part of a network of superior HVAC contractors with a Five Star Rating backed by Google, Angie's List, and the Better Business Bureau. It's our mission to provide our customers with the absolute best in heating and cooling services using the highest quality products and the most advanced technology. We hold ourselves to the highest possible standards of customer experience and performance.
Superior HVAC Services in Norwood, OH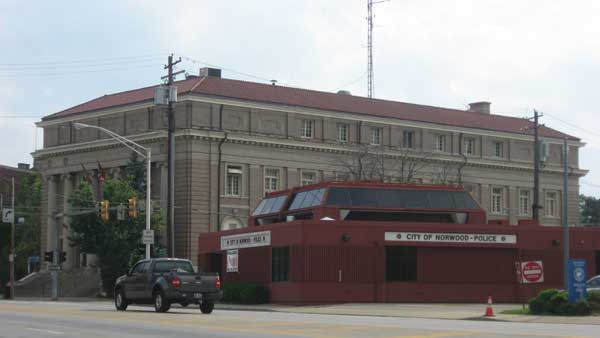 Looking for Heating, Cooling, or Indoor Air Quality Services in Norwood, Ohio? Fairfield-Hamilton Heating & Cooling services Norwood, OH (and surrounding communities) with a superior level of HVAC services and customer support that our competitors can't match. We strive to make sure each and every customer has a Five Star Experience ‒ each and every time, 100% Satisfaction Guaranteed!
Known as the "Gem of the Highlands," the City of Norwood is the second most populous city in Hamilton County, as what's considered an enclave of Cincinnati. Today, its population is just less than 20,000 people. In a wooded area to the north, originally Norwood was settled as a suburb of Cincinnati; it is known for its tree-lined streets and older homes.
The Adena culture is believed to be the earliest known human culture to have inhabited the area of Norwood, like many cities in this region. Today, the very historic Norwood Mound can be visited near the town's water tower park. The mound is at the highest elevation point in the city and in the rest of the county and all of southwest Ohio for that matter. It was believed to have been built there for that reason, it's high elevation, for smoke signaling and religious ceremonies as well. It is 656 feet above sea level.
In 1902, the City of Cincinnati made its first of numerous attempts to try to annex Norwood. However, Norwood citizens rejected this merger by a narrow margin ‒ 55 votes. Later that year, since their population of 6,480 made them eligible, Norwood citizens voted to incorporate the village as a city. That effort was successful by the same margin of votes, only 55.
In 1903, the city had its first election, and afterward, those newly-elected officials decided to repurpose the old wooden-framed village hall building located on Elm Avenue and Montgomery Road into the first city hall for the newly formed City of Norwood.
With 49 manufacturing companies located in the city in 1909, Norwood earned the description as the "Chicago of Hamilton County."
In terms of employees, payroll, and production, General Motors' automobile assembly plant was by far the city's largest employer between 1923 and 1987. It nearly delivered a death blow to Norwood's economy when GM closed that factory in 1987.
However, instead, it served as a major catalyst in Norwood's metamorphosis from an industry-based economy into diversified retail and office-based economy. In the years after the historic GM closure, Norwood community leaders worked diligently with developers to construct a variety of retail centers and mixed-use office parks that many believed saved the community's economic vitality.
Today, Norwood is home to a variety of companies, too many to list, in addition to a slew of historic locations. They have more than a dozen parks, nature preserves, and swimming pools.
The area is rich with culture and is home, or was home, to a long list of famous people, celebrities, authors, activists, religious leaders, musicians, dancers, artists, entrepreneurs, scientists, politicians, athletes, and more.
Superior HVAC Services

in the Greater Cincinnati Area 




Superior HVAC Services
About Us 
Fairfield-Hamilton Heating & Cooling
We are among the fastest-growing and highest-rated HVAC contractors in the state, and we've achieved this by providing the most value, as quickly and efficiently as possible, at the lowest prices. We got this way because of loyal customers. Your satisfaction is what will make us or break us, that's why we put your satisfaction and comfort first. Our philosophy is to install, service, and maintenance the highest quality heating, cooling, and indoor air quality systems with the most extraordinary level of customer service at the most competitive price. We are fast, friendly, and affordable. For same day service on heating and cooling equipment or a quote on replacement equipment, give us a call. We are excited for you to experience Fairfield-Hamilton Heating & Cooling.
The Fairfield-Hamilton Heating & Cooling Experience 
At Fairfield-Hamilton Heating & Cooling, our mission is to make the experience one that you'll tell your friends and family about, and post about on Facebook. An experience you'll want to leave a review about, to tell others how well we treated you.
Regardless of whether it's a new system installation, a repair, or standard maintenance, your positive experience as a customer is our top priority. We are always striving to keep our standards high when it comes to the service we provide our customers. Because we value our community and treat our customers and employees like family, we are able to provide a superior level of HVAC service you won't find anywhere else.