Superior HVAC Services

in Fairfield, OH & Hamilton, OH 

Your Comfort Starts Here.
Fairfield-Hamilton Heating & Cooling is part of a network of superior HVAC contractors with a Five Star Rating backed by Google, Angie's List, and the Better Business Bureau. It's our mission to provide our customers with the absolute best in heating and cooling services using the highest quality products and the most advanced technology. We hold ourselves to the highest possible standards of customer experience and performance.
Superior HVAC Services in Lebanon, OH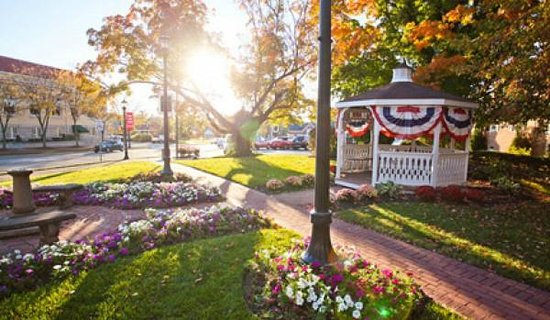 Looking for Heating, Cooling, or Indoor Air Quality Services in Lebanon, Ohio? Fairfield-Hamilton Heating & Cooling services Lebanon, OH (and surrounding communities) with a superior level of HVAC services and customer support that our competitors can't match. We strive to make sure each and every customer has a Five Star Experience ‒ each and every time, 100% Satisfaction Guaranteed!
The City of Lebanon is the county seat of Warren County. Located within the Cincinnati Metropolitan Area, the city is home to around 20,000 residents. Settled by early pioneers after the American Revolution, Lebanon had its first log cabins built in the 1790s. In 1802, a surveyor laid out the community with Main and Broadway streets crossing at the center of town. Broadway was intended to be six-poles wide so that a six-horse stage would be able to turn around completely in front of the tavern. The town was divided into 100 lots of 50 rods each, with the four center lots for public lands.
Lebanon began to flourish as stagecoaches roamed through the streets bringing travelers and settlers from the east. In 1805, the first city had its first jail, courthouse and public subscription. In 1807, John McLean started the publication of what would one day become the state's oldest weekly newspaper, The Western Star.
One of the earliest influences of the Lebanon area was that of a religious sect known as the Shakers, which preached that Christ had returned as the woman who led their movement. Although their community, Union Village, was sold more than half a century ago, local interest still exists in their culture and buildings, which later formed the Otterbein Retirement Community.
According to local legend, Lebanon never grew as large as Cincinnati or Dayton because these Shakers put a curse on the village to hinder the city's prosperity.
Lebanon is one of the few cities in the nation to operate a local government run cable television and phone service.
Lebanon is home to two Ohio prisons. Each year they have a variety of festivals, including the Lebanon Blues Festival, the Country Applefest, the Horse Drawn Carriage Parade and Christmas Festival and the Lebanon Country Music Festival, to name a few.
Superior HVAC Services

in the Greater Cincinnati Area 




Superior HVAC Services
About Us 
Fairfield-Hamilton Heating & Cooling
We are among the fastest-growing and highest-rated HVAC contractors in the state, and we've achieved this by providing the most value, as quickly and efficiently as possible, at the lowest prices. We got this way because of loyal customers. Your satisfaction is what will make us or break us, that's why we put your satisfaction and comfort first. Our philosophy is to install, service, and maintenance the highest quality heating, cooling, and indoor air quality systems with the most extraordinary level of customer service at the most competitive price. We are fast, friendly, and affordable. For same day service on heating and cooling equipment or a quote on replacement equipment, give us a call. We are excited for you to experience Fairfield-Hamilton Heating & Cooling.
The Fairfield-Hamilton Heating & Cooling Experience 
At Fairfield-Hamilton Heating & Cooling, our mission is to make the experience one that you'll tell your friends and family about, and post about on Facebook. An experience you'll want to leave a review about, to tell others how well we treated you.
Regardless of whether it's a new system installation, a repair, or standard maintenance, your positive experience as a customer is our top priority. We are always striving to keep our standards high when it comes to the service we provide our customers. Because we value our community and treat our customers and employees like family, we are able to provide a superior level of HVAC service you won't find anywhere else.