Superior HVAC Services

in Fairfield, OH & Hamilton, OH 

Your Comfort Starts Here.
Fairfield-Hamilton Heating & Cooling is part of a network of superior HVAC contractors with a Five Star Rating backed by Google, Angie's List, and the Better Business Bureau. It's our mission to provide our customers with the absolute best in heating and cooling services using the highest quality products and the most advanced technology. We hold ourselves to the highest possible standards of customer experience and performance.
Superior HVAC Services in Loveland, OH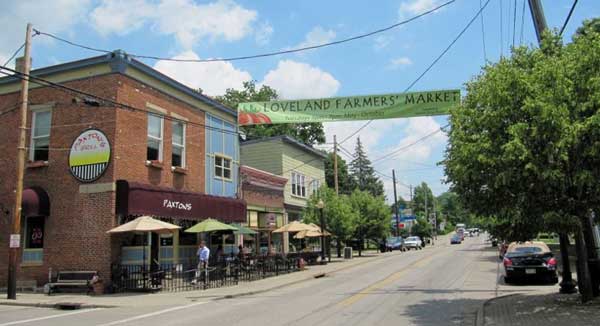 Looking for Heating, Cooling, or Indoor Air Quality Services in Loveland, Ohio? Fairfield-Hamilton Heating & Cooling services Loveland, OH (and surrounding communities) with a superior level of HVAC services and customer support that our competitors can't match. We strive to make sure each and every customer has a Five Star Experience ‒ each and every time, 100% Satisfaction Guaranteed!
Known famously as the "Sweetheart of Ohio," the City of Loveland is located in three counties in southwestern Ohio: Warren, Clermont, and Hamilton counties. With a population of more than 13,100 people, Loveland is about 15 miles northeast of Cincinnati. The former railroad town is now a major stop on the Little Miami Scenic Trail. Despite the community's embracing of the "love" concept, the city actually derives its name from James Loveland, a merchant and early resident.
Loveland was incorporated as a village in 1876; in 1961 it became a chartered city after seeing a population spike during the 1950s. Because many of the town's early inhabitants were the summer homes of wealthy people, Loveland was considered a resort town and had the nickname "Little Switzerland of the Miami Valley" in the early years. The skeleton of a mastodon (along with several prehistoric stone tools) were found in a gravel pit in Loveland in 1886. Seventeen years before prohibition, in 1903, Loveland decided to become a dry village as the town was a stronghold in the Temperance movement here in Ohio.
Throughout the decades, Loveland has been prone to flooding because of its proximity to the Little Miami River; one of the worst floods being the Ohio Flood of March 1913.
During the 1920s, the Cincinnati Enquirer offered customers a free plot of land in Loveland as part of a promotion to sell annual subscriptions. The historic Loveland Castle was built on several of these plots.
In 2013, Ohio Magazine named Loveland as the state's "Best Hometown."
Tourism drawn in by the Loveland Bike Trail accounts for a substantial part of downtown Loveland's economy. There is a light industry at the Loveland Commerce Park in the northwestern corner of the city. Companies headquartered in Loveland include Dos Madres Press and Rozzi Fireworks.
Superior HVAC Services

in the Greater Cincinnati Area 




Superior HVAC Services
About Us 
Fairfield-Hamilton Heating & Cooling
We are among the fastest-growing and highest-rated HVAC contractors in the state, and we've achieved this by providing the most value, as quickly and efficiently as possible, at the lowest prices. We got this way because of loyal customers. Your satisfaction is what will make us or break us, that's why we put your satisfaction and comfort first. Our philosophy is to install, service, and maintenance the highest quality heating, cooling, and indoor air quality systems with the most extraordinary level of customer service at the most competitive price. We are fast, friendly, and affordable. For same day service on heating and cooling equipment or a quote on replacement equipment, give us a call. We are excited for you to experience Fairfield-Hamilton Heating & Cooling.
The Fairfield-Hamilton Heating & Cooling Experience 
At Fairfield-Hamilton Heating & Cooling, our mission is to make the experience one that you'll tell your friends and family about, and post about on Facebook. An experience you'll want to leave a review about, to tell others how well we treated you.
Regardless of whether it's a new system installation, a repair, or standard maintenance, your positive experience as a customer is our top priority. We are always striving to keep our standards high when it comes to the service we provide our customers. Because we value our community and treat our customers and employees like family, we are able to provide a superior level of HVAC service you won't find anywhere else.