Superior HVAC Services

in Fairfield, OH & Hamilton, OH 

Your Comfort Starts Here.
Fairfield-Hamilton Heating & Cooling is part of a network of superior HVAC contractors with a Five Star Rating backed by Google, Angie's List, and the Better Business Bureau. It's our mission to provide our customers with the absolute best in heating and cooling services using the highest quality products and the most advanced technology. We hold ourselves to the highest possible standards of customer experience and performance.
Superior HVAC Services in Indian Hill, OH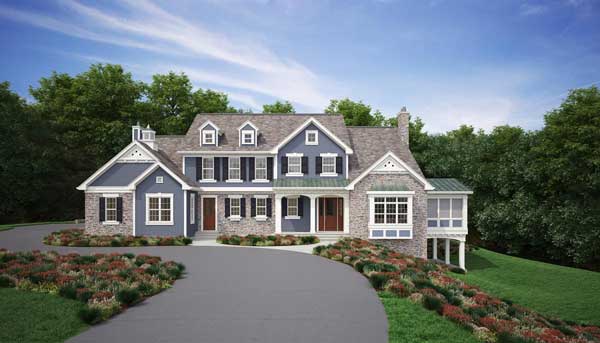 Looking for Heating, Cooling, or Indoor Air Quality Services in Indian Hill, Ohio? Fairfield-Hamilton Heating & Cooling services Indian Hill, OH (and surrounding communities) with a superior level of HVAC services and customer support that our competitors can't match. We strive to make sure each and every customer has a Five Star Experience ‒ each and every time, 100% Satisfaction Guaranteed!
With a population just under 5,800, the Village of Indian Hill is a wealthy suburb of the Greater Cincinnati area located in Hamilton County. Since 1970, Indian Hill has been incorporated as a city because of its population. However, town officials added "Village" to the city's official name, meaning that its legal name is The City of The Village of Indian Hill.
The Robb Report lists Indian Hill as the "Best Place to Raise a Family." It has a total area of 18.65 square miles known for its dark pine stands, meandering streams, and unique geological formations with an abundance of fossils
The Village of Indian Hill started as a farming community and because the Little Miami Railroad offered cost-effective shipping means to Cincinnati, it prospered. In the early 20th century, many residents living in Cincinnati purchased farmhouses there as rural weekend homes. They reached Indian Hill on the Swing Line, a train running between downtown Cincinnati and Ramona Station; the site is now the location of Indian Hill's administration building at Drake and Shawnee Run roads.
The rolling countryside was attractive to Cincinnati businessmen who had built homes there in the early 1920s; they envisioned a more enterprising rural settlement, convincing friends to join them in 1924 in the formation of the Camargo Realty Co. Camargo; they all pulled together 12,000 acres of farmland and divided some into 25-acre plots, which they sold for $75 to $150 per acre. A district of grand mansions with stables and outbuildings were established with kennels that housed the Camargo Hunt. Many were authentic estates, such as the famous 1,200-acre "Peterloon" mansion of John J. Emery, which was later divided into lots as small as one acre each. One hundred percent of Indian Hill is zoned as single-family residential or agricultural.
Visitors are encouraged to check out the city-owned Stanley M. Rowe Arboretum.
Fairfield-Hamilton Heating & Cooling Reviews – Indian Hill, OH
Superior HVAC Services

in the Greater Cincinnati Area 




Superior HVAC Services
About Us 
Fairfield-Hamilton Heating & Cooling
We are among the fastest-growing and highest-rated HVAC contractors in the state, and we've achieved this by providing the most value, as quickly and efficiently as possible, at the lowest prices. We got this way because of loyal customers. Your satisfaction is what will make us or break us, that's why we put your satisfaction and comfort first. Our philosophy is to install, service, and maintenance the highest quality heating, cooling, and indoor air quality systems with the most extraordinary level of customer service at the most competitive price. We are fast, friendly, and affordable. For same day service on heating and cooling equipment or a quote on replacement equipment, give us a call. We are excited for you to experience Fairfield-Hamilton Heating & Cooling.
The Fairfield-Hamilton Heating & Cooling Experience 
At Fairfield-Hamilton Heating & Cooling, our mission is to make the experience one that you'll tell your friends and family about, and post about on Facebook. An experience you'll want to leave a review about, to tell others how well we treated you.
Regardless of whether it's a new system installation, a repair, or standard maintenance, your positive experience as a customer is our top priority. We are always striving to keep our standards high when it comes to the service we provide our customers. Because we value our community and treat our customers and employees like family, we are able to provide a superior level of HVAC service you won't find anywhere else.