Superior HVAC Services

in Fairfield, OH & Hamilton, OH 

Your Comfort Starts Here.
Fairfield-Hamilton Heating & Cooling is part of a network of superior HVAC contractors with a Five Star Rating backed by Google, Angie's List, and the Better Business Bureau. It's our mission to provide our customers with the absolute best in heating and cooling services using the highest quality products and the most advanced technology. We hold ourselves to the highest possible standards of customer experience and performance.
Superior HVAC Services in Mason, OH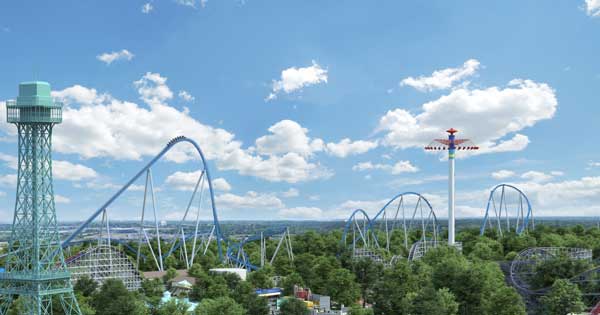 Looking for Heating, Cooling, or Indoor Air Quality Services in Mason, Ohio? Fairfield-Hamilton Heating & Cooling services Mason, OH (and surrounding communities) with a superior level of HVAC services and customer support that our competitors can't match. We strive to make sure each and every customer has a Five Star Experience ‒ each and every time, 100% Satisfaction Guaranteed!
If Warren County is considered "Ohio's Largest Playground," then Mason, being its largest city, is by default its anchor. Located about 22 miles from downtown Cincinnati, Mason has a population of more than 33,800 people.
As such, city officials encourage visitors to come to Mason to have fun and enjoy attractions that include the famous Kings Island Amusement Park, their Golf Center and Conference Center, as well as the Great Wolf Lodge. Every year, Mason hosts the Western & Southern Open, which is one of the world's foremost co-ed tennis tournaments and is located in one of the largest tennis stadiums in the world, the Lindner Family Tennis Center.
Additional sites include the Alverta Green Museum, and events include their annual Red, Rhythm, and Boom event, the annual Christmas in Mason, the city's Heritage Festival and Parade, and more.
On June 1, 1803, the Revolutionary War veteran William Mason went to an auction and paid $1,700 for the 640 acres of land that is now downtown Mason. He laid out 16 lots in 1815 from this land and gave the village the name "Narnia."
By 1832, two years after his death more than 40 additional lots were laid out on the west, south, and north of Narnia. When these were recorded officially, the name of the village had been listed as "Palmyra."
Then, in 1835, the town was incorrectly listed as Kirkwood. Because of this, town officials sent the U.S. Postal Service a petition to correct the name. They surmised the error could have occurred because their postmaster at the time was William Kirkwood.
However, when the town's officials learned that there was another city with the name Palmyra in Ohio, they officially chose "Mason" as the name, and the rest as they say is history.
In addition to all the fun stuff mentioned above, Mason is also home to seven city parks covering roughly 300 acres that include fishing lakes, walking trails, playgrounds, picnic shelters, ball fields, and tennis courts. The city's 199,000 square-foot Mason Community Center opened in 2003. It is one of the largest public recreation facilities in the state. It offers visitors a gymnasium, two swimming pools, a fitness center, a field house, a walking track, a senior center, a climbing wall, and meeting areas and classrooms. The city's constantly growing network of bike paths connects the various neighborhoods to nearby schools, parks, and the downtown area. 
Superior HVAC Services

in the Greater Cincinnati Area 




Superior HVAC Services
About Us 
Fairfield-Hamilton Heating & Cooling
We are among the fastest-growing and highest-rated HVAC contractors in the state, and we've achieved this by providing the most value, as quickly and efficiently as possible, at the lowest prices. We got this way because of loyal customers. Your satisfaction is what will make us or break us, that's why we put your satisfaction and comfort first. Our philosophy is to install, service, and maintenance the highest quality heating, cooling, and indoor air quality systems with the most extraordinary level of customer service at the most competitive price. We are fast, friendly, and affordable. For same day service on heating and cooling equipment or a quote on replacement equipment, give us a call. We are excited for you to experience Fairfield-Hamilton Heating & Cooling.
The Fairfield-Hamilton Heating & Cooling Experience 
At Fairfield-Hamilton Heating & Cooling, our mission is to make the experience one that you'll tell your friends and family about, and post about on Facebook. An experience you'll want to leave a review about, to tell others how well we treated you.
Regardless of whether it's a new system installation, a repair, or standard maintenance, your positive experience as a customer is our top priority. We are always striving to keep our standards high when it comes to the service we provide our customers. Because we value our community and treat our customers and employees like family, we are able to provide a superior level of HVAC service you won't find anywhere else.