Superior HVAC Services

in Fairfield, OH & Hamilton, OH 

Your Comfort Starts Here.
Fairfield-Hamilton Heating & Cooling is part of a network of superior HVAC contractors with a Five Star Rating backed by Google, Angie's List, and the Better Business Bureau. It's our mission to provide our customers with the absolute best in heating and cooling services using the highest quality products and the most advanced technology. We hold ourselves to the highest possible standards of customer experience and performance.
Superior HVAC Services in Monroe, OH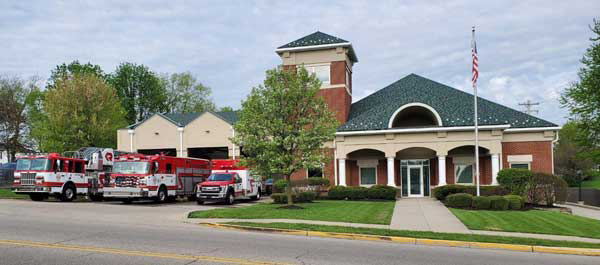 Looking for Heating, Cooling, or Indoor Air Quality Services in Monroe, Ohio? Fairfield-Hamilton Heating & Cooling services Monroe, OH (and surrounding communities) with a superior level of HVAC services and customer support that our competitors can't match. We strive to make sure each and every customer has a Five Star Experience ‒ each and every time, 100% Satisfaction Guaranteed!
Founded in 1817, the City of Monroe has a population of more than 14,000 people and is located between Cincinnati and Dayton, along with Interstate 75. The city is named after James Monroe, the fifth president of the U.S.
In the early years, up until the 1830s, Monroe had only one store with 119 residents. Today, city officials say they are proud of how the city has grown, as it is thriving with retail and industrial enterprises on its 16-square-mile section of land, a community they describe as being well-rounded. "Monroe still holds that small-town feeling with the ease of access to places of employment, shopping, and transportation," the city's Website says.
Monroe is home to the famous Lux Mundi statue, (which is Latin for "Light of the World"). The statue depicts a 52-foot tall Jesus holding his arms out in a more welcoming "hugging" gesture. Before this famous statue was erected along Interstate 75 in 2012, there was a different statue of Jesus there representing the megachurch, Solid Rock Church, and its 4,000 plus members. This 16,000-pound statue, called "King of Kings" was widely referred to as "Touchdown Jesus" because it showed Christ holding both hands up in the air some 62 feet total). It burned down in 2010 after being struck by lightning.
Monroe is also home to the famous Traders World Flea Market, Treasure Aisles (formerly known as Turtlecreek Flea Market), and Cincinnati Premium Outlets.
They have a variety of parks and community events that draw in people from their neighboring communities.
Superior HVAC Services

in the Greater Cincinnati Area 




Superior HVAC Services
About Us 
Fairfield-Hamilton Heating & Cooling
We are among the fastest-growing and highest-rated HVAC contractors in the state, and we've achieved this by providing the most value, as quickly and efficiently as possible, at the lowest prices. We got this way because of loyal customers. Your satisfaction is what will make us or break us, that's why we put your satisfaction and comfort first. Our philosophy is to install, service, and maintenance the highest quality heating, cooling, and indoor air quality systems with the most extraordinary level of customer service at the most competitive price. We are fast, friendly, and affordable. For same day service on heating and cooling equipment or a quote on replacement equipment, give us a call. We are excited for you to experience Fairfield-Hamilton Heating & Cooling.
The Fairfield-Hamilton Heating & Cooling Experience 
At Fairfield-Hamilton Heating & Cooling, our mission is to make the experience one that you'll tell your friends and family about, and post about on Facebook. An experience you'll want to leave a review about, to tell others how well we treated you.
Regardless of whether it's a new system installation, a repair, or standard maintenance, your positive experience as a customer is our top priority. We are always striving to keep our standards high when it comes to the service we provide our customers. Because we value our community and treat our customers and employees like family, we are able to provide a superior level of HVAC service you won't find anywhere else.