Superior HVAC Services

in Fairfield, OH & Hamilton, OH 

Your Comfort Starts Here.
Fairfield-Hamilton Heating & Cooling is part of a network of superior HVAC contractors with a Five Star Rating backed by Google, Angie's List, and the Better Business Bureau. It's our mission to provide our customers with the absolute best in heating and cooling services using the highest quality products and the most advanced technology. We hold ourselves to the highest possible standards of customer experience and performance.
Superior HVAC Services in Oxford, OH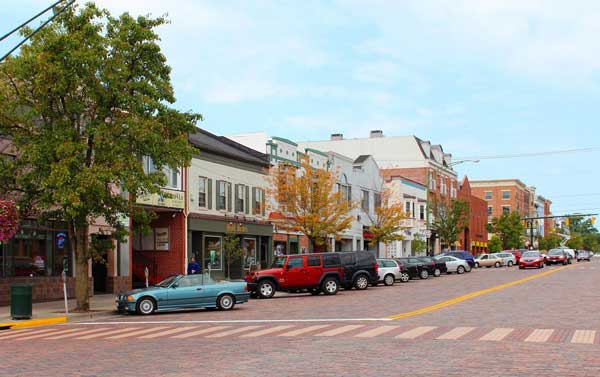 Looking for Heating, Cooling, or Indoor Air Quality Services in Oxford, Ohio? Fairfield-Hamilton Heating & Cooling services Oxford, OH (and surrounding communities) with a superior level of HVAC services and customer support that our competitors can't match. We strive to make sure each and every customer has a Five Star Experience ‒ each and every time, 100% Satisfaction Guaranteed!
Known for being the home of the famous Miami University, the City of Oxford is roughly 40 miles southwest of Dayton and 40 miles northwest of Cincinnati in Butler County. In 2014, Forbes rated this beautiful college community the "Best College Town" in the nation.
In a pristine, almost uninhabited, area of wooded land in northwest Butler County, the land that would later become Oxford was set aside for a college in 1803. By 1810, one year after they founded the college, they laid out and sold the first lots for the Village of Oxford. During the subsequent year, the first school building was constructed and in 1830 the village was incorporated, having had more than 700 residents.
In 1960, residents adopted a charter form of government. Ten years later the population growth had transformed the village into a full-grown city. Although the original boundaries of Oxford were the Mile Square, in recent decades several annexations expanded its size, and today it is a little smaller than seven square miles.
Today, roughly 14,000 undergraduate students attend Miami University. In Ohio, it is the second oldest liberal arts educational institution. Starting with the first publication in 1836, Miami University became famous for their McGuffey Readers, created by W.H. McGuffey. Based on landmarks of world literature with positive values, there were six readers that were used for more than a century in U.S. schools. Today, the McGuffey Museum is a historical attraction on the corner of Springs and Oak streets on the campus of Miami University
From 1855 to 1974, Oxford was home to a second college, the Western College for Women, which merged with Miami University, transforming the women's campus to the college's Western College Program.
Oxford is also famous for housing Freedom Summer, a 1964 summer training program in which volunteers prepared to go to Mississippi to help African Americans register to vote amid a violent atmosphere of racial segregation.
Oxford is also home to a slew of events and festivals all year long, namely the award-winning Wine Festival and the Uptown Music Concerts, in addition, to live music and theater performances. The town, home to a slew of famous people, is also rated as one of the best places to live and was described by Livability.com as "a fun, college-town atmosphere with multiple shops, restaurants, and entertainment venues," with "several miles of hiking trails" and "affordable housing options throughout the city."
Superior HVAC Services

in the Greater Cincinnati Area 




Superior HVAC Services
About Us 
Fairfield-Hamilton Heating & Cooling
We are among the fastest-growing and highest-rated HVAC contractors in the state, and we've achieved this by providing the most value, as quickly and efficiently as possible, at the lowest prices. We got this way because of loyal customers. Your satisfaction is what will make us or break us, that's why we put your satisfaction and comfort first. Our philosophy is to install, service, and maintenance the highest quality heating, cooling, and indoor air quality systems with the most extraordinary level of customer service at the most competitive price. We are fast, friendly, and affordable. For same day service on heating and cooling equipment or a quote on replacement equipment, give us a call. We are excited for you to experience Fairfield-Hamilton Heating & Cooling.
The Fairfield-Hamilton Heating & Cooling Experience 
At Fairfield-Hamilton Heating & Cooling, our mission is to make the experience one that you'll tell your friends and family about, and post about on Facebook. An experience you'll want to leave a review about, to tell others how well we treated you.
Regardless of whether it's a new system installation, a repair, or standard maintenance, your positive experience as a customer is our top priority. We are always striving to keep our standards high when it comes to the service we provide our customers. Because we value our community and treat our customers and employees like family, we are able to provide a superior level of HVAC service you won't find anywhere else.